Come to our beautiful studio
situated on 7.26 acres of redwood and pine forest.
Here are a few photographs of the studio,
the view, and some of our regular visitors.

"Front" View of studio (driveway, access, and parking is in the back)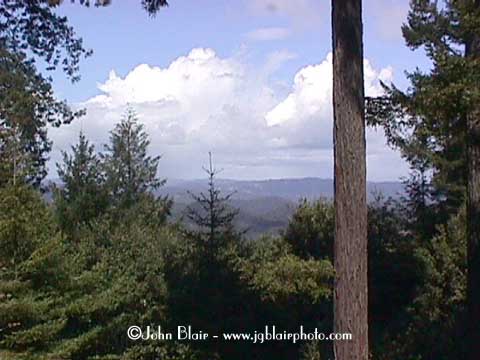 View from the office and client room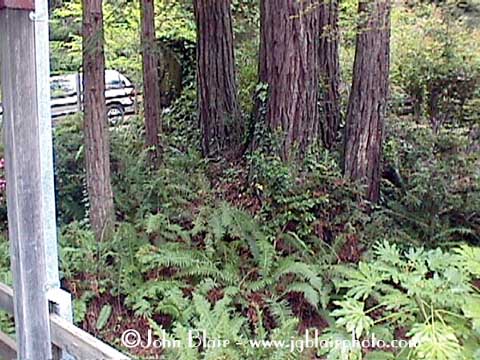 Back view towards parking area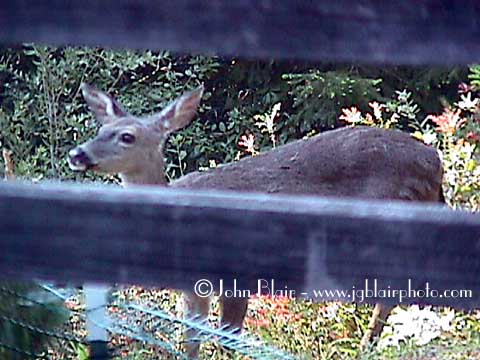 Deer in front of studio. Photo taken from my desk.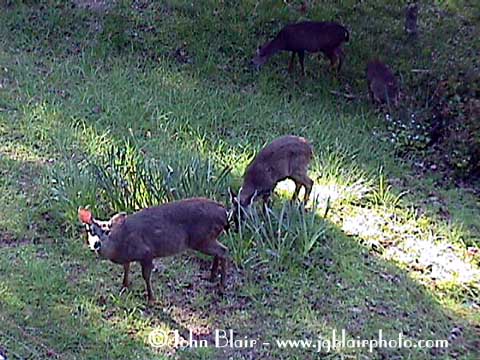 We have a family of 4 deer that come and feed, helping to keep the grass cut. :-)
They often come several times during the day.